The challenges that we are facing today, both in the UK and across the globe are unprecedented. In times like this, it is important that we pull together and support one another wherever possible. We need to prioritise health, as well as keeping the world's most critical equipment moving.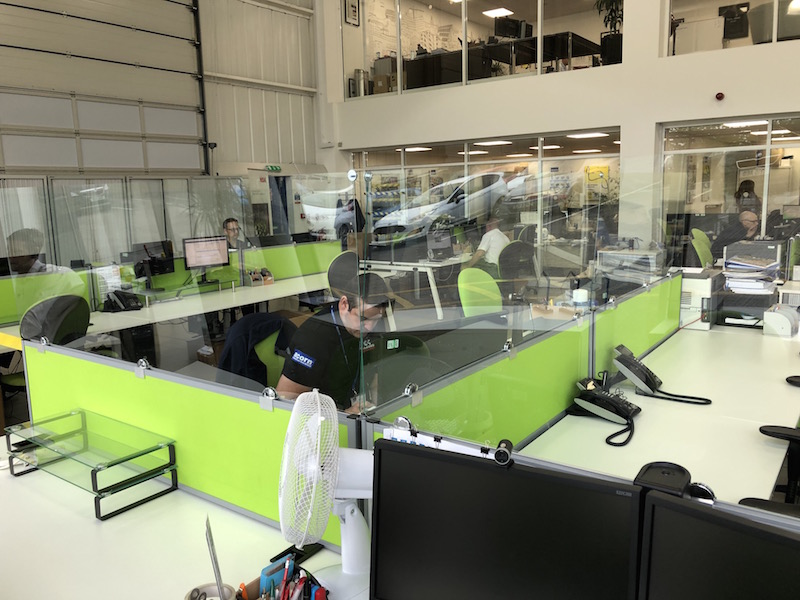 Acorn Industrial Services Ltd has been working hard to put measures in place to mitigate risk, protecting their ability to support business continuity through this difficult period.
First and foremost, ACORN® has been prioritising the health and safety of its employees, customers and suppliers since the initial outbreak of the Covid-19 coronavirus. Staff have been given extensive advice and training on optimum hygiene procedures to minimise the risk to both themselves and others. Nothing is more important than health, and ACORN has made sure to highlight this.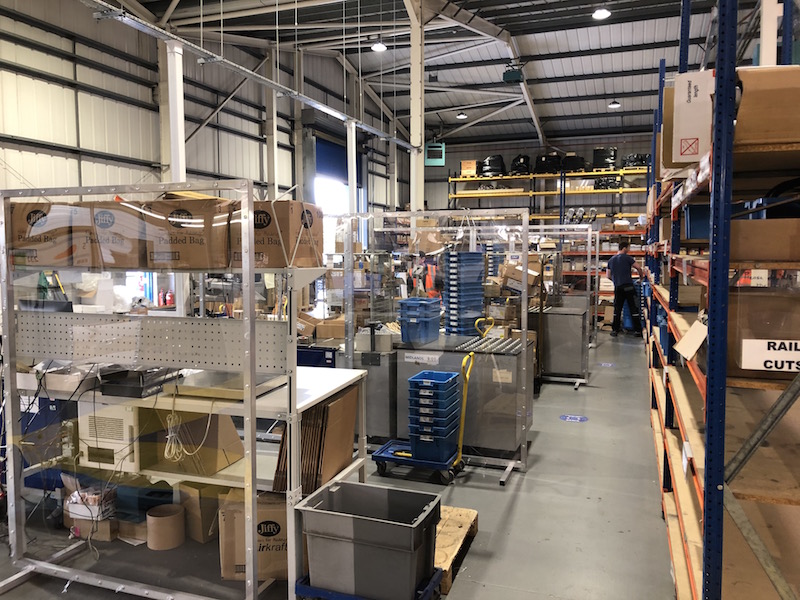 When entering buildings, customers will notice we have signs and floor stickers to serve as a reminder to keep a safe distance, wash or sanitise hands and use PPE where available. Hand sanitiser is readily available throughout the building and should be used upon entering the building. This helps to protect both our customers and staff that are working within the building.
to keep our warehouse staff protected, despatch benches have been fitted with protective screens. With many of our workforce working remotely, we have been able to maintain an essential 2 metre distancing between workers in our offices and the population of our branches has been reduced.
When moving throughout ACORN's 40,000 sq/ft building, staff are also required to wear specially produced high-vis vests with the 2 Metre distancing message printed on the back, which serves as a reminder to all employees to take the appropriate measures.
In order to continue our usual supply, all ten of ACORN's nationwide trade counters are now operating a 'pre-arranged collections only' policy to minimise the amount of time that customers spend in the branch. Orders can be placed over the phone and collected within the hour, helping to maintain service levels without compromising public health.
As ACORN continues to provide an invaluable service to customers, all internal meetings have been moved online to using Microsoft Teams. This means the essential communication between teams, departments and branches remains undisturbed and is just another way in which the company continues to operate at full speed. These online meetings are also offered to our customers in place of our usual customer visits, as meeting our customers' needs during this difficult time is extremely important to us.
Distribution customers can also benefit from Acorn's direct shipping offering, enabling them to send goods direct to their customer via our online web shop Acorn Express, minimising contact with packages. With many workers now needing to work from home and staff shortages limiting business capacity, this also benefits a large percentage of distributors who can keep their business moving throughout this challenging time.
Ensuring a continuous supply of the most critical machine components is paramount. With this in mind, ACORN has increased stock levels to minimise the impact of the pandemic and ensure that businesses do not suffer long periods of downtime as a result.
Gavin Stacey, Acorn's Sales Director, commented: "At Acorn, we have always prided ourselves on the high service levels that we offer to our customers. We are committed to supporting both new and existing customers through this pandemic, we remain fully operational, ensuring that their most critical machinery continues to operate without downtime. If there is anything we can do to help businesses through this challenging time, we urge them to contact their local Acorn Regional Distribution Centre for assistance."